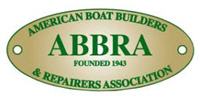 In the past couple of weeks, I've talked about IBEX seminars sponsored and produced by conference education partner, the American Boat & Yacht Council (ABYC), and IBEX show co-owner Professional BoatBuilder magazine. This week, I'd like to touch upon the seminars put forth by education partner American Boat Builders & Repairers Association (ABBRA).
Of late, ABBRA has been focused on building a competent and technically skilled workforce for the recreational marine industry, which includes developing a pipeline of workers that choose the marine industry as a career path.
To achieve this, the minds behind ABBRA have set their sights on cultivating on-the- job training, specifically apprenticeship programs. It's a big undertaking, making sure our industry is in the hands of people who are well trained, well educated, and passionate about boats.
It should come as no surprise, then, that ABBRA has four very solid seminars on the docket for Tampa in October that appeal to both the boatyard manager and the shop floor crew.
To start, Campbell Black from the Quadrant Institute will be presenting HR in the Small Yard, an in-depth workshop for small- and medium-sized yards. You may not think you need to educate yourself in personnel management, but you'll soon see that handling conflict or rescuing a mismanaged project can save you time, money, and plenty of pain.
Subcontractors and DIY'ers: The Risk and the Benefit is another serious concern for many yards. Join Jules Massee, a partner at Tampa-based Hamilton, Miller & Birthisol who represents marine industry businesses, such as marinas, boatyards, and yacht builders, along with associate Matt Poage, as they outline some of the ways you can meet your customers' expectations while managing your own risks.
In keeping with ABBRA's focus on maintaining a pool of strong marine personnel, the association has produced a Workforce Development seminar with the highly experienced and refreshingly down-to-earth Susan Swanton, executive director of Maine Marine Trades Association, and Dr. Richard Schuhmann, the president of The Landing School. These two experts will share their thoughts on training workers for advancement, and upskilling existing employees to sustain business growth. This seminar includes a thorough examination of the generational differences in today's workforce—a topic that continues to gain recognition and focus as we hire and train younger people.
Finally, ABBRA offers Brush Coatings: Best Practices in Paint and Varnish with yacht painting pro Kirk Ritter who has been providing top quality marine finishes for high-end yachts for over 20 years. He will have tips and tricks he knows from firsthand experience, along with some business, project management, and customer service points that hit your bottom line. Kirk is a great presenter and speaks from and to the shop floor.
We are offering early bird rates to anyone who registers before September 9. Register for your IBEX seminars today. If you're already registered for IBEX but would like to add some of these seminars, go back to your email confirmation and click the link within that message. Or, just give us a call at 484-751-5135 or email ibexregistration@expologic.com.