Visitors to IBEX will see some upgrades in the seminar wing this year in Tampa. As we discussed in our blog post two weeks ago, we have adjusted seminar registration, times, and duration to accommodate the large crowd of seminar participants and allow everyone more freedom within their schedules. You can read more about that here: www.ibexshow.com/2018/05/29/ibex-2018-registration-is-open/
We've also added some industry-specific education events that will interest all professionals who join us in Tampa this October.
Tuesday, Oct. 2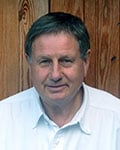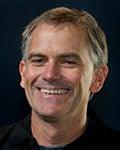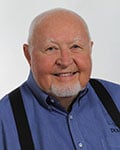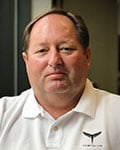 This year, we are kicking off the IBEX Seminar Series with something very special, a jewel in the seminar crown. For 2018, we have gathered some of the world's top designers for a Q&A panel, moderated by the editorial staff at Professional BoatBuilder magazine. Before the panel, I have some recommended reading for you:
Nigel Irens is known, among other accomplishments, for designing both the Adventurer, a 35M trimaran motor yacht that broke the circumnavigation record in 1998, and the 75' B&Q, Ellen MacArthur's vessel from her record-breaking solo circumnavigation in 2005. Nigel Irens wrote a feature about most compatible hullforms for modern hybrid propulsion for Professional Boatbuilder in 2013 and Steve Callahan wrote a thorough and remarkably sweet profile of Nigel Irens for Professional BoatBuilder in 2000.
Pete Melvin is one M in Morrelli & Melvin, the two geniuses behind some of the most creative, fun, and fast multi- and monohulls on the competitive seascape, from A Class catamarans with wave-piercing hulls to America's Cup challengers that they've either designed or redesigned for efficiency and speed. Two of my favorite ProBoat writers have covered Morrelli & Melvin for the magazine: Dan Spurr and Steve Callahan. Read Steve's article first to get some background and then really dive into Dan's article.
Michael Peters, the king of the stepped-V hull, is another powerhouse on that stage. Professional BoatBuilder's senior editor Paul Lazarus wrote a thoughtful profile of Michael Peters Yacht Design in 2000 and Michael Peters wrote a fascinating two-part article that openly discusses his approach to design, speed, and hullform.
Donald Blount's name comes up so frequently and he is so well recognized for the staggering breadth of his work with high-speed powerboats, it's humbling. A search online pulls up multiple hits and articles because of his influence in and on our industry. In 2011, Professional BoatBuilder ran an interview with Donald that is perfect reading prior to this panel. The bibliography at the end of the article is worth copying for some summer studying.
Michael Reardon isn't the newbie on this panel, but you may not recognize his name right away. He has been in the industry for 35 years or so, and he recently launched Daedalus Yachts, a design studio that asserts its ability to create fossil-fuel-free vessels that are fast, comfortable, and green. Most notably, he brought Richard Downs-Honey to his team to work with him. If you want to see some of Richard's thoughts and approaches, I direct you to the Professional BoatBuilder article he wrote with Ginger Gardiner from CompositesWorld magazine, who not coincidentally will be moderating a seminar on Future Materials for IBEX in 2018.
The cost of Designing for Speed is $65 if you purchase your ticket before August 30. Tip: You receive free admission to the panel when you purchase a Full Conference Pass. For all registration options, check out our registration page.
Wednesday, Oct. 3

Vacuum Bagging Challenge
1:00pm
with technical support and judging courtesy of PRO-VAC, the newest venture from Gougeon Brothers Inc.

Every year, I bring a group of industry professionals together for some pastries and coffee, and we discuss IBEX content. It's mostly a brainstorming session among some incredibly smart and invested marine professionals. During this conversation, we kept returning to the idea of holding a hands-on seminar, something people could really sink their teeth into. It was Jeff Wright, Technical Director at Gougeon, who quietly suggested we hold a vacuum-bagging challenge. He may regret it now because I have leaned on him and his crew pretty hard to help me pull this together. They have generously offered to supply us for the challenge with necessary equipment and with some prizes. All you have to do is register two people who will seal a vacuum bag around the perimeter of a balloon without popping the balloon. The team that brings that seal the closest at the lowest elapsed time wins.
To join this fun new IBEX challenge, email Sarah Devlin, IBEX Education Director, at sarah@ibexshow.com.
Ongoing
In the Seminar Wing at the Convention Center
You want to see some sexy models? Take a stroll down the seminar wing where we will have podiums set up with designer models from various yacht designers and naval architects. We are still pulling this together, but right now Michael Peters and Michael Reardon have offered to bring some models. Designer Row was initially a complement for the Designer Panel, but I'm so jazzed about it, I decided it might work for the entire show.
Register for IBEX today so we can keep you up to date on all the new additions and events in 2018. We'll see you in Tampa!
Sarah Devlin
IBEX Education Director