To create the IBEX Seminar Series, we work very closely with our Education Partners: The American Boat & Yacht Council (ABYC), the National Marine Electronics Association (NMEA), the American Boat Builders & Repairers Association (ABBRA), IBEX co-owners National Marine Manufacturers Association (NMMA), and IBEX's primary education partner Professional BoatBuilder magazine.




As you read about the 2018 IBEX seminar offerings, you will notice a logo next to the titles. That's the stamp of our education partners. We can't list all 58 seminar titles in this blog because they are readily available for review here, but this year's program has shaped itself into something pretty spectacular, from ABYC's Modern Marine Systems on Center Consoles and Smaller Boats with Jim Cote, to ABBRA's Business Owners' Roundtable and NMEA's Onboard Connectivity and Vessel Networking Options with Jeff Graham and Phil Gaynor.
Not incidentally, IBEX is offering Leveraging Technology to Enhance the Consumer Boating Experience, a panel of IoT experts that will act as a partner seminar to NMEA's connectivity seminar mentioned above. It's highly recommended you attend both to see the full spectrum.
No IBEX would be complete without NMMA's Regulatory Challenges and Opportunities for Boatbuilders in 2018 and Marine Onboard Engine Diagnostics, two annual panels pulled together by the tireless John McKnight, NMMA SR VP of Environmental Safety Compliance.
Not for nothing, NMMA is also offering a free seminar to educate our industry on advocacy work and how current events impact your business. NMMA's Advocacy Work and You
Now let's talk about the lion's share of the IBEX seminars. IBEX works hand-in-hand with Professional BoatBuilder magazine to maintain the conference's traditional offerings of solid technical education. We welcome back IBEX favorites Nigel Calder and Steve D'Antonio, both of whom have written extensively for Proboat and who speak annually at IBEX to large and enthusiastic audiences.
Professional BoatBuilder is responsible for 27 IBEX seminars this year. Notably, after the IBEX Special Session: Designing for Speed (which we discuss in this blog post) on Tuesday morning, designer Nigel Irens will be speaking for 90 minutes on Slippery Boats. As Aaron Porter, the editor for Professional BoatBuilder, says, "Nigel is one of the most imaginative and thoughtful designers of power and sail boats still working in the industry."
Aaron also mentions that "because repair is a growing sector of the industry, I'm excited about the in-depth case study of the engineering and execution of a complex repair of a 74' sportfisherman following a high-speed grounding" in the seminar Salvage and Repair of a 74' Sportfisherman.
"Similarly," he continues, "Ideal Ovens for Post-Curing offers practical affordable solutions for production shops looking to improve composites quality and finish quality."
Finally, he says 3D Printed Production Tooling offers a close look at a completed marine application of 3D printed tooling for a production resin-infusion built boat with input from the printer technicians, the composites engineers, and the company building the boats.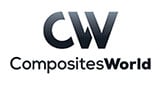 While IBEX offers seminars from our traditional education partners, we also include sponsored seminars and informational sessions in our seminar series. Ginger Gardner, the senior editor of CompositesWorld magazine has pulled together a panel called Future Materials, based on the Future Materials display we used to see in the IBEX Exhibit Hall. Ginger has been involved with the industry and IBEX specifically for many years. "I've been coming to IBEX since it started," she recently wrote in an email. "It was centered around this idea of sharing information and lessons learned...I think IBEX can be co-credited with Professional BoatBuilder magazine in helping the industry learn about and implement better materials and better ways to use these materials, be it through design, resin infusion, adhesive bonding or shop floor testing. Every project and builder is different, so what works for one isn't necessarily right for others, but builders and suppliers come together at IBEX and share what they know. I always learn something new."

The International Marina Institute (IMI), the training subsidiary of the Association of Marina Industries (AMI), the group behind the International Marina & Boatyard Conference (IMBC) will be focusing on marina topics, such as Marina & Yard Software and Does Your Marina or Yard Meet National Industry Benchmarks?
Of course, IBEX is also organizing several non-technical seminars that appeal to an even wider audience with seminars like Know Your Rights: The Intellectual Property Quiz Show for Boatbuilders, The Flip Side of Marketing, and Developing Sustainable Solutions for End-of-Life Fiberglass Boats with the Rhode Island Marine Trade Association.
Register for your IBEX seminar pass before August 30, 2018, for the best rates. You don't have to choose your seminars when you register, but rather make your selections in Tampa.
We look forward to seeing you in October!
Sarah Devlin
IBEX Education Director