Grow Boating Marketing Summit Super Session Returns on October 1 – Don't Miss the Early Bird Registration Rate!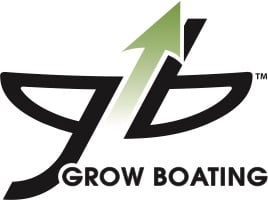 Marketing is about making meaningful connections. How people consume content and media has changed the marketing landscape and continues to evolve. Today's consumers live online and, to reach them, your marketing efforts need to live there as well.
The Grow Boating Marketing Summit Super Session returns to IBEX the day before the show opens to provide marketers in the marine industry opportunities to learn how to further leverage digital marketing channels—display ads, video, social media, email, search, websites and more—to move your business forward.
This year's program has been extended to a full-day agenda to cover the latest tools and insights on how to effectively market to the next generation of boaters with presentations by top marketing experts:
Marcus Sheridan (Author of "They Ask You Answer")
How the video revolution has changed buyers forever
Tom Martin (Author of "The Invisible Sale")
Automated digital sales prospecting system
Brooke Skinner-Ricketts (Cars.com)
Marketing attribution and dealer networks
Tannis McKenna (Google)
SEO, SEM, Google products and analytics
Brad Dixon (Adaptly)
Latest trends on Facebook and other social channels
Jack Ellis (Info-Link)
Recreational boating trends and statistics
Steve Pizzolato (Avala Marketing Group)
Landing pages and the importance of inbound marketing
The Grow Boating Marketing Summit runs 10am – 5pm EDT on October 1 across the street from the Tampa Convention Center at the Center for Advanced Medical Learning and Simulation (CAMLS), 124 S. Franklin St.
And, don't miss the boat on the early bird registration rate of $159 (through August 30).
Click here to register for IBEX and secure your spot in the Grow Boating Marketing Summit Super Session.

The 2018 Grow Boating Marketing Summit is made available in part by contributions from the NMMA Marine Accessories and Components Division members. Sponsors include IBEX and the Marine Marketers of America.
—The Grow Boating Team